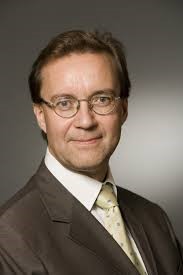 Emory University's Institute for Developing Nations and The Carter Center's Democratic Election Standards Project welcome visiting scholar Dr. Markku Suksi, Professor of Public Law S.J.D, D. Pol. Sc., Department of Law at Åbo Akademi University, Finland.
Professor Suksi will be spending six weeks at Emory and will work on research that relates to international election norms in human rights law and international election observation.
Professor Suksi has published in the areas of fundamental rights, linguistic rights, territorial and non-territorial autonomy, constitutional law, administrative law, and comparative law. His books and edited volumes include the following: Bringing in the People – a Comparison of Constitutional forms and Practices of the Referendum (Nijhoff, 1993), Autonomy – Applications and Implications (Kluwer, 1998), Finlands statsrätt (Institute for Human Rights at Åbo Akademi, 2002), Ålands konstitution (Åbo Akademi University Press, 2005), and Sub-State Governance through Territorial Autonomy (Springer, 2011) as well as The First Fundamental Rights Documents in Europe – Commemorating 800 Years of Magna Carta (Intersentia, 2015). He has also worked in the area of election observation and engaged himself in consultancies for national and international agencies.
*****
On February 16th, Professor Suksi will give a public talk on "The Use of Reports from Election Observation Missions before Treaty Bodies:  Can Mission Reports Constitute Evidence?" at 4:30pm at Emory University in the Psychology and Interdisciplinary Sciences (PAIS) Building Room# 230.